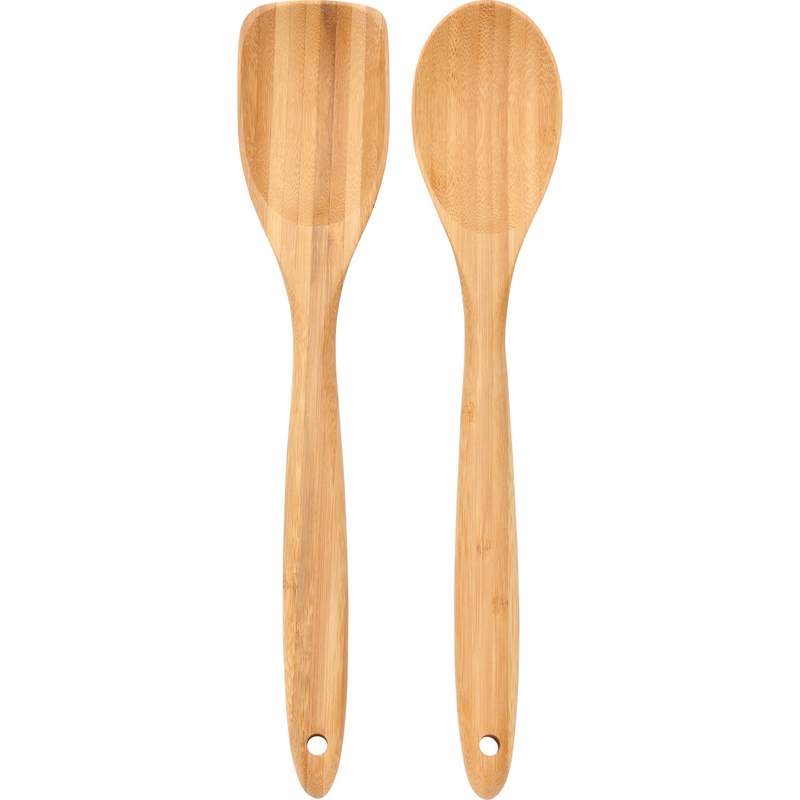 Chef's Secret® 2pc Bamboo Utensil Set
Features high-quality construction, ergonomic oval handles, handy hang-up design, 1 oval spoon, and 1 square tipped spoon. Measure 12-1/4".
High-Quality Construction
Ergonomic Oval Handles
Handy Hang-Up Design
1 Oval Spoon
1 Square Tipped Spoon
Measure 12-1/4"
; Set of 0.
Customer Review :


Also Purchased
Note the similar products - after buying for more than $500 you can get a discount.