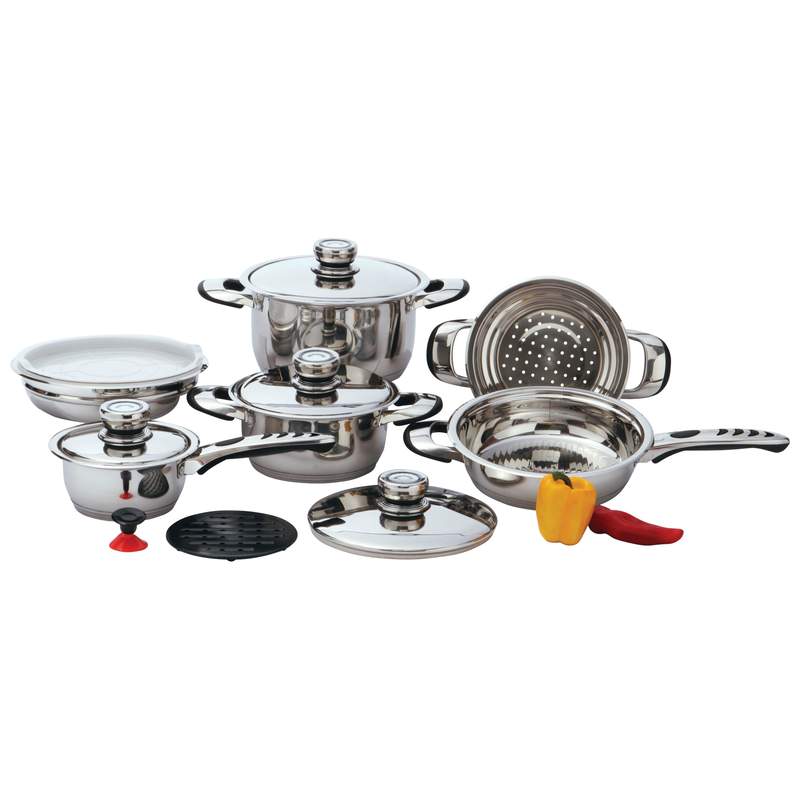 Chef's Secret® 12pc 9-Ply Heavy-Gauge Stainless Steel Cookware Set

Features thermo control top knobs and phenolic/stainless steel combination handles. Includes 1.7qt saucepan with cover, 3.3qt casserole with cover, 6.4qt casserole with cover, 9-1/2" frypan with cover, 9-1/2" universal steamer, 7-7/8" mixing bowl with cover, suction knob, and phenolic trivet. Limited lifetime warranty. Gift boxed.
Customer Review :


Also Purchased
Note the similar products - after buying for more than $500 you can get a discount.